Harnessing Advanced Air Mobility as a component of a safer, greener, smarter transportation future
August 25, 2021
Like the major vehicle manufacturers of today, the future of aircraft propulsion is heading toward zero emissions. Similar to those who doubted the age of electric vehicles, I too have remained cautiously optimistic about the future of electric aircraft powered by batteries or hydrogen. Congress recently referred to Advanced Air Mobility or AAM as an air transportation system that moves people and cargo using new aircraft designs that are integrated into existing airspace operations, as well as operated in local, regional, intraregional, rural, and urban environments. That's a descriptive way of saying these new aircraft will be capable of servicing a lot of different places in ways that were not possible before.
In 2016, there were only six known designs for what we now know of as Advanced Air Mobility. In 2020, there were over 450 designs and the number continues to grow. In this blog, I hope to raise awareness of this potential monumental shift in air transportation and the initial big step we can take to prepare for it.
State of the Industry. Despite the impacts of COVID-19, in 2020 over $1.3 billion in private investment went to air mobility companies, marking an 80 percent increase over 2019 funding. In the U.S. alone, the AAM market is estimated to reach $115 billion annually by 2035, employing more than 280,000 family-wage jobs. As an example of investor support, Joby Aviation recently began trading on the stock exchange, adding credence to its goal of achieving FAA certification for an electric vertical takeoff and landing (eVTOL) aircraft by 2022. Following the path of, and working with industry, NASA, the FAA, state agencies and other stakeholders have teamed up to address AAM. They're creating working groups that are laying the foundation for things such as airspace integration, public acceptance and infrastructure development.
Distributed Air Passenger Service. With the electrification of aviation comes the opportunity to rethink how we have traveled by air over the past couple of decades. Electric aircraft companies anticipate the cost per passenger to be almost half of what it costs to fly on an aircraft today, given the lower operational costs associated with electric aircraft. These factors coupled with a nine to twelve seat aircraft that can utilize runways of 3,000 feet or longer, create opportunities to provide air service away from the traditional commercial service airports of today. Passengers may be able to soon fly to airports currently without commercial service with the option of flying through an airline hub for connections. In Washington state alone, 70 airports could support aircraft such as the nine-seat Alice in development by Eviation, here in Arlington, Washington.
Drone Use Evolution. Unmanned Air Systems (UAS), or drones as they are commonly known, were originally constructed for military purposes and are evolving rapidly, with much of the same technology developed for small drones now being applied to larger AAM aircraft. In the U.S. alone, there are over 870,000 drones registered with the FAA and more than 240,000 certified remote pilots. The manner in which those drones are utilized continues to expand as FAA rule making takes place. Small to larger drones over 50 pounds are enhancing everything from photography, surveying, time-sensitive medical transfers, infrastructure inspections with 3D imaging, search and rescue with infrared cameras, to package and cargo delivery. They are now performing many public service job-related tasks faster, safer, and in many regards, better and at less overall cost. It's not unreasonable to think drone operations, much like vehicles, will someday soon operate autonomously and commonly well beyond our visual line of sight.
Creating Multimodal Transportation Hubs. Perhaps the most exciting possibility for AAM is the potential to merge urban air mobility ports with other forms of transportation through the use of multimodal hubs. Companies like Joby, Volocopter, Airbus and others envision a future of zero emissions air transportation operating to and from cities, suburban neighborhoods, and rural areas. Key to their success will be their ability to integrate with other forms of transportation, perhaps using MOD/MaaS technologies being developed primarily for surface transportation. Whether it's getting to an airport, or vertiport, or how you get to your final destination, the links to other modes are a key consideration in determining where and how to incorporate AAM into transportation networks.
Planning as the Next Logical Best Step. To be ready, states, communities, and airports seeking to adopt AAM technology as it becomes readily available should begin to plan now for how they might incorporate AAM into their transportation systems. Basic level planning – such as reviewing current land use, environmental and public health requirements, considering airspace constraints, understanding public perception of what's acceptable and/or desirable, where to position aircraft charging stations, and determining the utility needs – is a worthwhile first step. These plans are not only necessary for future FAA funding on airports, but they will become the blueprints to how we connect air and ground transportation in a way that provides access to opportunity to all members of communities, addresses the Americans with Disabilities Act, and avoids labor disruption.
This is undeniably an exciting time for aviation and AAM can play a major role in addressing the environmental concerns associated with air transportation. In order for us to optimize the effects of transportation on people, planet, and prosperity, it's prudent that we take appropriate steps to harness AAM to meet the goals of all the people we serve as we transition to the next era in flight. That transition is happening today.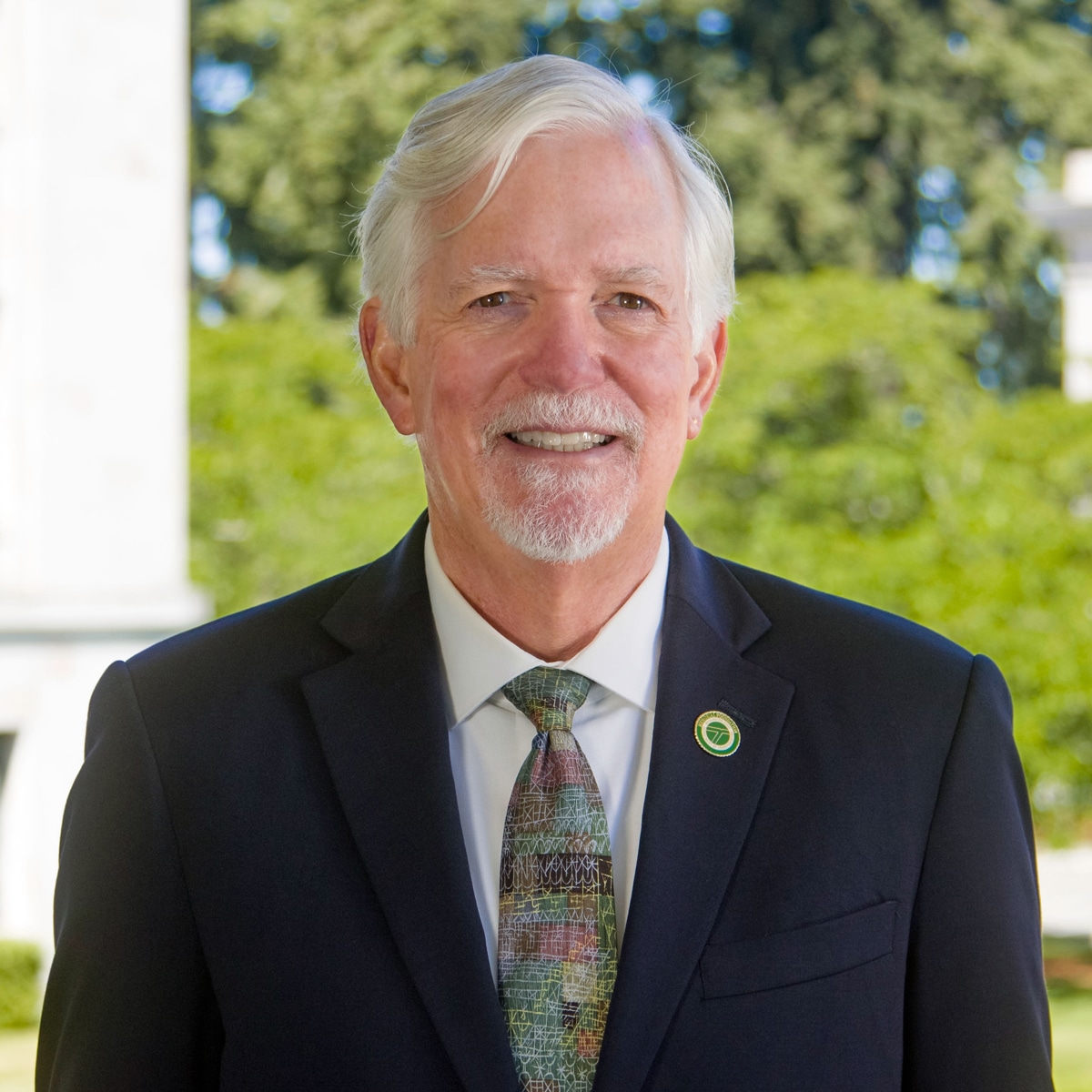 Roger MIllar is the Secretary of Transportation for the Washington State Department of Transportation,
and vice chair of the ITS America Board of Directors.