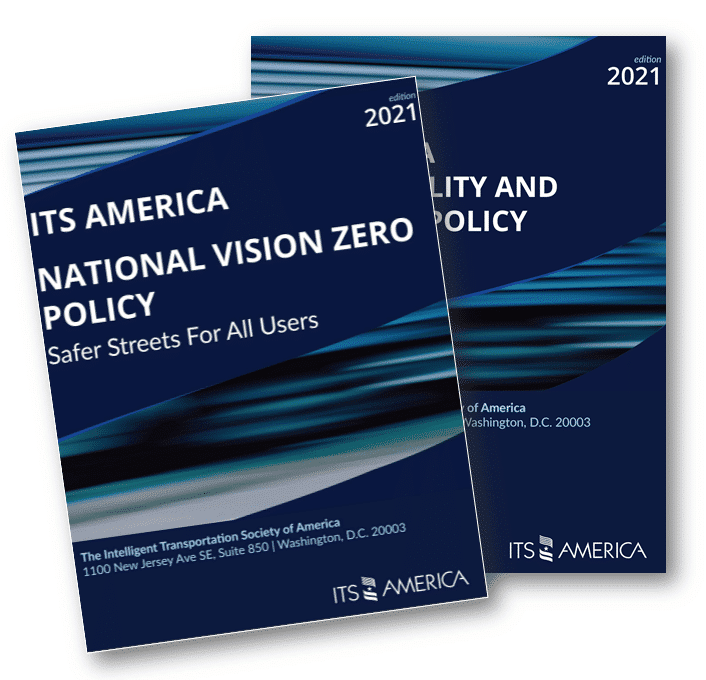 On June 9th, the ITS America Board of Directors approved five new policies developed by the Sustainability and Resiliency and Smart Infrastructure Committees. The policies cover a variety of topics from electric vehicle charging infrastructure to broadband deployment. Here are the main takeaways:
Sustainability and Resiliency Policy
ITS America's Sustainability and Resiliency Policy covers six areas: light-duty vehicles; medium- and heavy-duty vehicles; zero-emission vehicle charging and fueling infrastructure and use of rights-of-way; workforce development; electric grid sustainability and resilience; and research and development.
The light-duty vehicles policy is focused on encouraging the continued adoption of zero-emission vehicles (ZEVs) through financial incentives, as well as increasing access to ZEVs and extending their life cycle. The medium- and heavy-duty vehicle policy encourages point-of-sale rebates or tax credits for the purchase of these vehicles, a broad definition of qualifying vehicles, and a phase-out based on a defined time period rather than adoption rates.
Another key element of this policy is focused on the charging infrastructure required to support the increased deployment of ZEVs. This includes eliminating the prohibition of commercialization within the highway rights-of-way so that charging infrastructure can be installed and providing more federal funding to support the infrastructure upgrades needed. The electric grid section delves into the grid updates needed to support ZEVs, including physical and digital security, grid capacity expansion, vehicle-to-grid (V2G) technology, and increased collaboration with the energy sector.
Finally, the policy tackles the workforce development and R&D that will be required to build and sustain the ZEV infrastructure.
The full policy can be found here.
Surface Transportation Broadband Policy
Providing national, state, and local broadband infrastructure that supports the implementation of intelligent transportation systems, including connected and automated vehicles (CAV) and cooperative automated transportation (CAT), to improve the safety, mobility, equity, and operational efficiency of our surface transportation system is critical to meet the demands of rural, urban, and underserved communities.
This policy outlines recommendations to consider broadband a necessary foundation to any transportation infrastructure project and eligible for federal funding. It calls for supporting broadband infrastructure deployment in public rights of way as an explicitly eligible activity under existing federal-aid highway programs and makes broadband infrastructure deployment for intelligent transportation systems explicitly eligible under the U.S. Department of Transportation's Build America Bureau Programs. On the funding side, it calls for eligibility for transportation and infrastructure projects that have a broadband component under federal highway programs and under appropriate federal bills.
Finally, the policy underlines the importance of broadband infrastructure eligibility within public rights-of-way and stressed the need for federal agency collaboration on broadband infrastructure funding to coordinate deployments more effectively within the nation.
The full policy can be found here.
Today's transportation systems suffer from historic and ongoing inequities embedded in infrastructure, access, and cost. As we explore and fulfill the promise of new technologies, we must embrace and support the paradigm shift occurring in our nation, learn from the lessons of the past, and incorporate transportation equity principles into policy, research, and implementation strategies. The policy includes six recommendations for supporting equity in transportation deployment.
The policy includes a focus on increasing the federal match up to 100 percent for installation of intelligent transportation systems for vulnerable road users in a federally designated community development zone. It also calls for maintaining the formula-based funding for public transit at 80/20 highway/transit split, establishing Mobility-on-Demand (MOD) as an eligible activity under a number of federal funding streams, establishing an FTA program to provide subsidized or free access to transit and transit-integrated MOD programs, a focus on equity in the FAST Act reauthorization, and a prioritization by the Secretary of Transportation of equity, safety, accessibility, inclusion, and community partnerships.
The full policy can be viewed here.
Intelligent Transportation Systems Deployment Program
Intelligent transportation systems (ITS) will improve transportation safety and mobility while reducing congestion, reducing transportation-related emissions, reducing transportation disparities, and improving public health. USDOT's Intelligent Transportation Systems Deployment Program is modeled after the Advanced Transportation and Congestion Management Deployment Program. The program would provide competitive grants for large-scale installation and operation of ITS technologies.
This policy calls for the establishment of a program that will include three key eligible activities available to nine categories of applicants. The eligible activities are connected automated vehicle technology deployment, climate technology deployment, and equity technology deployment.
The program would be open to state and local governments, tribal governments, transit agencies, metropolitan planning organizations (MPOs) representing more than 200,000 residents, multi-jurisdictional groups made up of the above applicants, a group or consortia of research or academic institutions, and Public Agency Partnerships with the private sector or profit/NGO/CBO entities.
The full policy can be viewed here.
Vision Zero: Safer Streets for All Users
Far too many vulnerable road users—including people walking and cycling—die on U.S. roads. Motor vehicle crashes killed an estimated 42,060 Americans in 2020, the worst death toll in 14 years. Historically, these deaths have been accepted as an inevitable consequence of modern life. Vision Zero is an initiative founded on the tenet that crashes are preventable, and thus deaths and serious injuries in traffic can be eliminated through a comprehensive program of engineering, education, and enforcement. The ITS America National Vision Zero policy focuses on technology deployment to improve detection of vulnerable road users, leading to safer roadways for all.
The policy calls for defining Vision Zero as a program that operates on the principle that roadway crashes resulting in fatalities and serious injuries are preventable through comprehensive programs. It establishes funding for local and state governments, MPOs, or regional transportation planning organizations to establish and implement Vision Zero plans. These plans are required to utilize analysis of recent FARS data, contributing factors (such as vehicular speed), roadway design, operational changes, and others to create effective and comprehensive programs.
There is also a focus on ensuring there is substantial discretionary direct federal grants available to local and regional governments to support vision zero plans. To keep the focus on reducing deaths, the project delivery requirements should be streamlined, while also requiring performance monitoring so that programs can be adjusted as needed for maximum success. Finally, the policy calls for the elimination of the prohibition on the use of Highway Safety Improvement Act funds for automated traffic enforcement, a proven countermeasure.
The full policy can be viewed here.
The committees have been hard at work developing policy on these very important topics, with more to come in the fall. If you are interested in getting involved with our committee work or want to learn more about the committees, please email Brenna Rivett at brivett@itsa.org.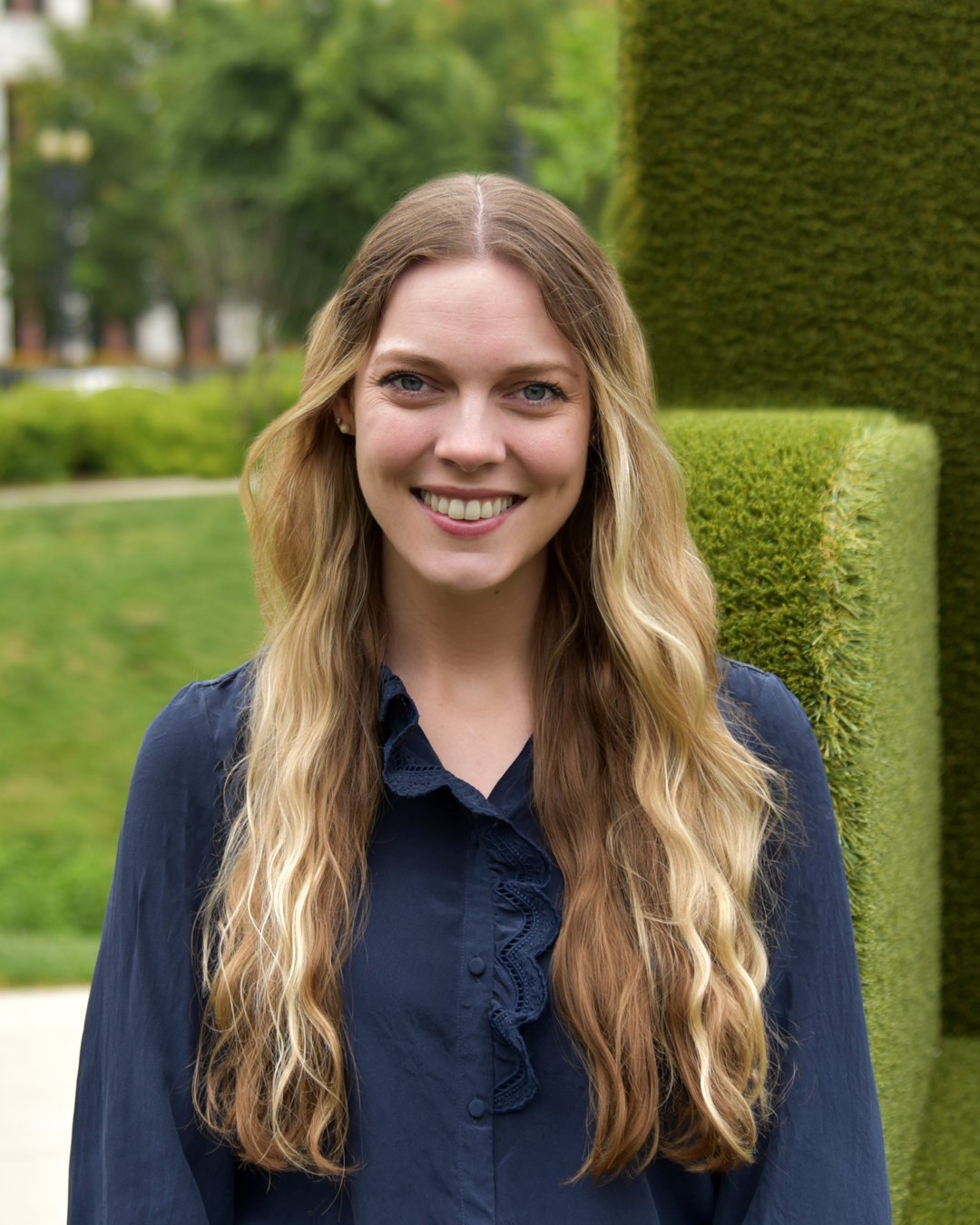 Brenna Rivett is the Policy Programs Manager at ITS America.
Contact her at brivett@itsa.org