November 10, 2021
Last month, MobilityXX launched our campaign to increase the number of women from all backgrounds in the transportation workforce by 10% over the next 10 years – #10in10.
In 2019, women comprised only 15 percent of the 14.8 million transportation workforce, with even fewer in decision-making roles. According to U.S. census data, the proportion of women in transportation occupations only increased by three percent from 2005 to 2019.
We took to social media channels for the first 10 days of the 10th month to encourage participation from the broader transportation community to bring more women and women of color into our industry, and particularly into decision-making roles.
As I said at the time, having more diverse voices at the table, from planning through decision making, will help solve complex challenges and produce better outcomes for all.
We are thrilled with the response to date – more than 30 organizations have signed the pledge (see them here), and we're just getting started! The effort is ongoing – to get involved, organizations commit to completing two or more action items over the next year that promote diversity and increase the number and influence of women within their organization. More details on MobilityXX and the pledge can be found here.
Next month, at the ITS America Annual Meeting in Charlotte, we are hosting a breakfast session to highlight women's leadership and discuss what transportation and mobility organizations are doing to encourage diversity. If you will be at the conference, I hope you will join us for what I know will be an engaging and inspirational session!
On the 10th day of every month through September of 2022, we will amplify these efforts on our social media channels and encourage you to join us – become part of a community committed to giving more women a voice in transforming transportation!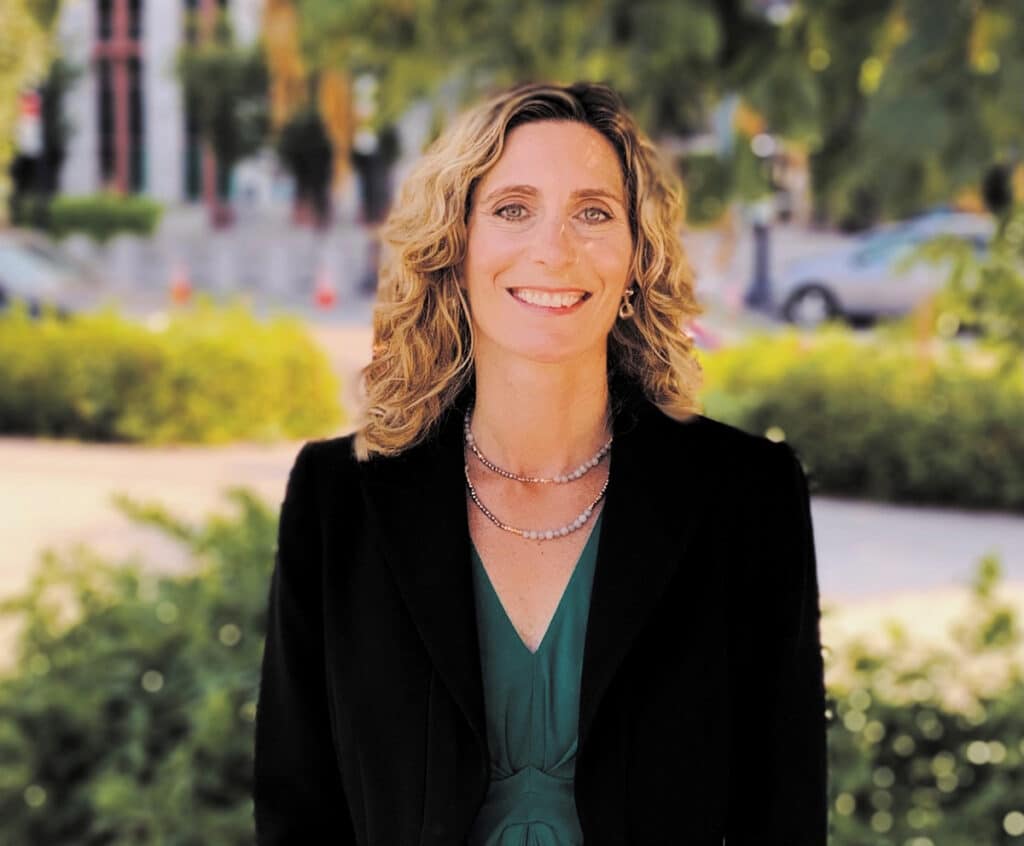 Laura Chace is ITS America's President and CEO.
Contact her at lchace@itsa.org