November 23, 2021
As millions of Americans travel this week for the Thanksgiving holiday, it's an important time to focus on safety, particularly since so many of us did not travel last year and are eager to see family and friends.
AAA recently predicted a 13 percent jump in travel, with more than 54 million people expected to hit the roads and skies over the holiday period – the highest single-year increase since 2005. With more people on the roads comes a greater risk of crashes. Last month, the National Highway Traffic Safety Administration (NHTSA) released estimates that 20,160 people died in on our roadways in the first half of 2021, up more than 18 percent over 2020 – the largest number of projected fatalities in that period since 2006. It is not a blip – in 2020, when we drove far less because of COVID, fatalities increased by seven percent over 2019 while vehicle miles traveled (VMT) were down 13 precent. Reducing fatalities has been a priority for transportation agencies at the federal, state, and local levels as well as safety advocates for decades, but the status quo isn't working.
Technology is fundamental to reducing fatalities and is the best tool we have. Vehicle-to-anything technology – including connected vehicle technology – allows vehicles to communicate with other vehicles, infrastructure, and roadway users. Despite the FCC's action last year to give away a majority of spectrum dedicated to transportation safety communications, we are still moving forward with solutions to protect all travelers. We are also eager to support the continued evolution of transportation technologies not dependent on dedicated spectrum.
Our members are deploying technologies today that keep all of us safer on the road. From the proven research behind automated emergency braking and forward collision warnings to hazardous roadway condition alerts, automated pedestrian detection, and driver-assist systems (ADAS), these readily available technologies advance our goal to significantly reduce and ultimately eliminate roadways deaths. As vehicles approach work zones, V2X can provide information about present unsafe conditions like as obstructions, lane closures, lane shifts, speed reductions, or vehicles entering or exiting the work zone.
Connected vehicle technologies can also help keep people safe in inclement weather, which is especially important this time of year. In New York City, for example, thousands of taxis, buses, and other vehicles in the fleet are equipped with radios that broadcast emergency alerts to drivers, including messages from the national weather service. In Wyoming, where Interstate 80 is a heavily traveled freight route subject to intense winter storms, localized road condition information like fog or icy roads is broadcast into connected vehicles.
As we look to the future, automated vehicles hold great promise in improving safety by reducing driver error. While that won't happen tomorrow, we see more and more small-scale deployments across the country – and we support enacting a federal regulatory framework to accelerate and guide the continued safe development and deployment of AVs.
This week, as we travel to visit friends and family, we appreciate all the hard work being done in urban, rural, and suburban communities across the country to reduce crashes and save lives. By integrating technology solutions, we can ensure that more people will safely arrive to celebrate the holidays.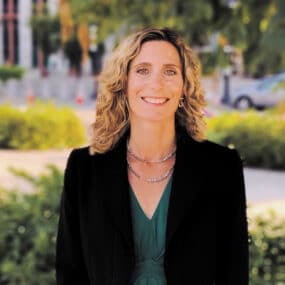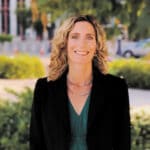 Laura Chace is ITS America's President and CEO.
Contact her at lchace@itsa.org